We offer a full line of Vacuum Bagging supplies and materials for the composites industry. When Vacuum Bagging the material is made at the same time as the structure. The material is not complete until the cure cycle has finished, and therefore it is critical to carefully control conditions during cure.
The three ingredients necessary for cure are heat, pressure, and vacuum. All three are mandatory for prepreg layups; only heat is required for wet layups, but pressure and vacuum always result in a better laminate.
Pressure compacts the laminate, providing good consolidation and interlaminar bonds. Vacuum draws out volatiles and trapped air, resulting in a low void content. Both help to improve resin flow.
A vacuum bag provides both pressure–up to 14.7 psi, depending on your altitude–and vacuum.
Contact us today to talk to one of our technical sales representatives who can help assist you with any size project you may be working on.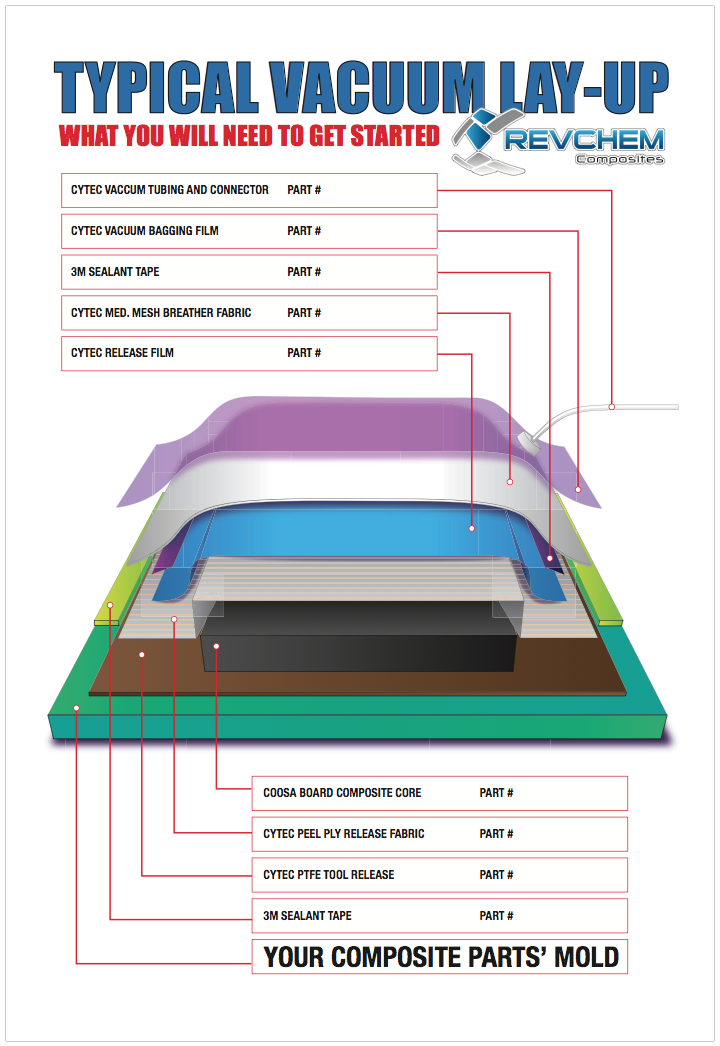 Contact us to find out more about Vacuum Bagging