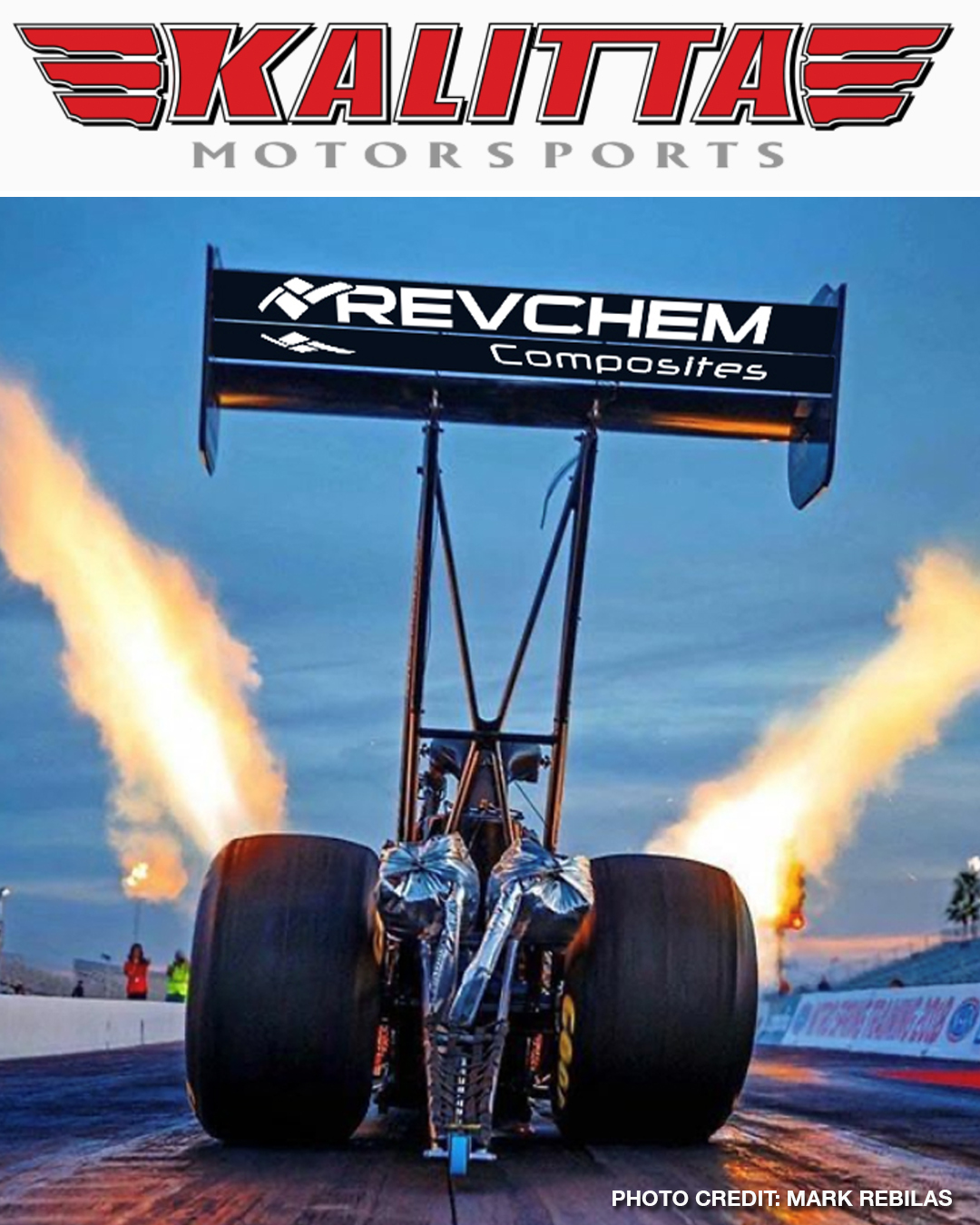 Doug Kalitta and the Mac Tools Top Fuel team were riding a wave off dominant performances with two final-round appearances including a third consecutive win at the historic Winternationals. The consistent world championship favorite had the Mello Yello points lead and momentum heading to the Gatornationals in March. When the season went on hiatus Kalitta and his team went to work getting ready for the season relaunch.
"Man, we were rolling to start the season," said Kalitta. "I think we can pick up right where we left off this weekend. (Crew chief) Rob (Flynn) and the Mac Tools boys have stayed sharp and we have some good data for Indy. I am excited to get back there after our success last year."
Kalitta Motorsports will be joining forces with Revchem Composites on a diverse marketing partnership at the NHRA Nationals in Indianapolis this weekend. The multi-time world championship drag racing team will be working with Revchem Composites throughout the course of the season on technical opportunities as well as strategic partnerships with the many corporate partners already aligned with the race team.
"Teamwork is the ability to work together toward a common vision; all of us here at Revchem Composites are very excited about our relationship with Team Kalitta Motorsports," said Pete Pendleton, President of Revchem Composites. "For Revchem, Drag racing is in our DNA, dating back to 1975. We respect all of the accomplishments of the entire Kalitta organization and its objectives. Teamwork is the fuel that will allow this partnership to attain outstanding results."
Doug Kalitta, enters the event as the Top Fuel Mello Yello points leader after his third consecutive Winternationals victory and a runner-up finish in Arizona. WATCH THE RACES LIVE ON FOX THIS WEEKEND!