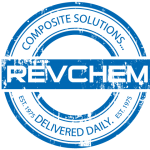 Website Revchem Composites
Composite Solutions... Delivered Daily
Summary of Role/Position & Responsibilities
Manages the overall direction, coordination, and evaluation of the Accounting, Finance and Credit/Collection Departments. Carries out supervisory responsibilities in accordance with the company policies and applicable laws.  Responsibilities include the following:
Safeguard assets and assure accurate and timely recording of all transactions by implementing disciplines of internal audits, controls and checks across all departments
Manage the accuracy and productivity of day-to-day activities of accounts payable, cash disbursements, invoicing/billing, customer credits and collections, payroll, perpetual inventory integrity, fixed asset records, general & entity accounting, cost accounting.
Develop and maintain the Company's accounting policies, procedures and related documentation to include strong internal controls and ensure compliance with relevant accounting standards.
Timely monthly financial records for the Controller and CFO
Provide financial analysis tools to evaluate company ventures or special projects, programs, capital expenditures, products costing, etc. when necessary.
Interface with outside CPAs, banks and lessors, casualty/liability insurance agent(s), credit card companies, and collection agencies
Report to the Controller in writing and verbally
Maintaining regulatory compliance with Federal, State and local authorities such as income taxes, payroll taxes, sales taxes, property taxes, fuel taxes and local tax requirements.
Assist in month-end closing: prepare Journal Entries, validate reconciliation.
Ability to read, analyze, and interpret general business periodicals, professional journals, technical procedures, or governmental regulations; ability to respond effectively to the most sensitive inquiries and complaints.
Qualities of a successful person in this position:
Ability to analyze situations accurately and take effective action
Ability to prioritize tasks effectively – self starter
Demonstrates high level of accountability and ownership
Organized with strong attention to detail and time management skills
Work productively/effectively when faced with time pressures and disruptions
Experience:
Prior Supervision experience within a mid-size company
Relevant industry: 5 years
Accounting: 5 years
Education:
Bachelor's (Required) Concentration in Accounting/Finance
Pay:
In accordance with California's labor code, the expected salary range for this position is between $80,000 and $100,000 annually. A new hire's actual pay will be determined based on experience, skillset, geographic location, and other job-related factors.
Travel is not required as part of the core function of the position, however, occasional travel may be needed for training and/or team-building exercises.