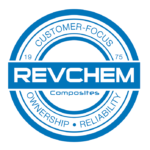 Revchem Composites
Composite Solutions... Delivered Daily
JOB DESCRIPTION
Accounts Payable Clerk
SUMMARY/OBJECTIVE:
The ideal candidate will be well-versed in accounts payable processes and able to work comfortably with numbers and attention to detail.
Enters vendor bills on a daily basis (services, freight, and PO related inventory)
Full cycle Accounts Payable (PO matching, Goods Received Notes (GRN) matching, three-way matching, and AP Check Runs)
Perform various Inter-company entries and cost allocations/movements
Process petty cash reimbursements
Monitor vendor payment agreements to take advantage of any possible discounts
Assist with cost allocations between companies and departments
Keep track of credits owed to the company and ensure all credits are properly applied to vendor payments
Reconcile payable reports each month for completeness and accuracy
Participate in Physical Inventory Counts and Data Entry
Assist Accounting Department in completing monthly duties
Process Expense Reports
Requirements:
2-3 years of accounts payable experience
Excel knowledge (Intermediate)
Knowledge of Chart of accounts and GL Coding
Knowledge of MS Office and computer proficiency
Distribution industry experience preferred
Filing, scanning and various other administrative duties
AA Degree or higher degree preferred
WORK ENVIRONMENT:
This job operates in a professional office environment. This role routinely uses standard office equipment such as computers, phones, photocopiers, filing cabinets and fax machines. Lifting up to 20lbs. Constant bending, sitting, stooping, reaching, typing and other office related work.
The work environment characteristics described here are representative of those an employee encounters while performing the essential functions of this job. Reasonable accommodations may be made to enable individuals with disabilities to perform the essential functions