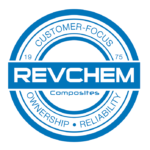 Website Revchem Composites
Composite Solutions... Delivered Daily
 Summary: 
Candidates must be able to collect, analyze, and utilize stocking parameters and sales data to negotiate prices and place purchase orders to fulfill material requirements. This position requires an individual who can multi-task, effectively completes time-sensitive tasks; works well in both team and individual environments, has a "no-nonsense" attitude and can bring a positive, energetic attitude to the department daily. 
Essential Job Functions: 
Ensures on time ordering and in the correct quantities to fulfill stocking parameters and customer orders while maintaining proper inventory turn rates.

 

Using Material Requirements Planning (MRP) software to identify material requirements and issuing purchase orders.

 

Initiates quote process with suppliers, evaluates supplier bids and participates in price negotiations.

 

Maintains a high level of communication between sales and suppliers concisely and promptly.

 

Develop strong supplier relationships through honest, straightforward dialogue.

 

Maintains open purchase orders including updating delivery dates, cost, and suppler details.

 

Maintains an accurate item master (lead time, cost, description, unit of measure, etc.).

 

Create reports, plans and updates metrics as required. Develop and implement programs to establish cost-savings initiatives.

 

Maintains current documentation of inventoried SKU's such as material safety data sheets, catalogs, and tech data sheets.

 

Enlists the input of the sales force through written and verbal communication to gain market insight to leverage the company's buying position.

 

Prepare and follow up on import buying activities including working with customs clearance brokers.

 

Track and maintain reusable containers.

 
Qualifications-Experience-Training: 
Minimum 5 years purchasing/logistics experience within a distribution/wholesale environment using Enterprise Resource Planning (ERP) software.

 

Strong Excel skills to support MRP driven system.

 

Must have a thorough understanding of supply chain metrics (EOQ, ROI, turns calculations, etc.)

 

Have experience in handling purchasing and distribution for multiple locations.

 

Must be proficient in Microsoft Word, Excel, and Access a plus.

 

Strong Material Requirements Planning (MRP) inventory control experience.

 

Experience with Crystal Reports or other business intelligence (report writing) applications a plus.

 

Processing purchasing requisitions into purchase orders, including repair and operations (MRO), and CapEx purchases.

 

Familiarity with creating and maintaining bills of materials (BOM).

 
Core Competencies: 
Commitment: Strives to exceed expectations of all customers.

 

Interactive Communicator: Sustains an atmosphere of open, honest communication that allows for a free exchange of ideas with all employees.

 

Collaborative Decision Maker: Is collaborative and confident when making decisions, always considering the immediate and long-term impact on company and customer.

 

Active Dedication: Is passionate about the culture and takes ownership of decisions and actions. Self-aware and takes initiative to improve work area.

 

Team Player: Works well with others in a fast-paced and diverse environment. Supports management goals through personal commitment and dedication.

 

Strategic Achiever: Focused and dedicated to pursuing excellence. Consistently adapts processes and procedures to achieve the best results.

 

Ethics and Values: Models our culture and core values of Customer-Focus, Ownership, and Reliability every day.

 
Exempt or Non-Exempt: Non-Exempt 40 hours per week (or as required or requested) 
Working conditions: Purchasing – Fast paced office environment.