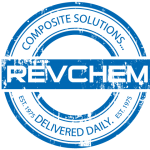 Website Revchem Composites
Composites Solutions... Delivered Daily
Qualifications: To perform this job successfully, an individual must be able to perform each essential duty satisfactorily. The requirements listed below are representative of the knowledge, skills, and/or ability required. Reasonable accommodations may be made to enable individuals with disabilities to perform the essential functions.
Essential Duties and Responsibilities include the following:
Operate and drive different kinds of trucks to transport goods and materials
Plan trip logistics and obtained necessary documents to transport goods
Load and unload cargo
Check product with the customer against packing list for accuracy, damage of material or discrepancies
Ensure cargo is secured properly and is compliant with safety requirements
Follow safety procedures for transporting hazardous goods
Perform pre-trip, in-route, and post-trip inspection of the vehicle including truck equipment and supplies such as tires, lights, brakes, gas, oil, and water
Record cargo information, hours of service, distance traveled and fuel expenditure
Maintain Driver Log, DVIR's, IFTA, and Trip Sheet logs according to state and federal regulations
Maintain open communication with supervisor and co-workers
Report any incidents to the supervisor
Follow all appropriate traffic laws
Report mechanical problems to the supervisor
Keep the truck and associated equipment tidy and in good working order
May perform warehouse duties if necessary
Core Competencies:
Customer Service-Responds positively to customer's needs and manages difficult or emotional customer situations with grace.
Problem Solving-Identifies and solves problems in a timely manner.
Interpersonal Skills-Maintains confidentiality focuses on solving problems; not blaming others, keeps emotions under control.
Ethics-Treats others with respect at all times and works with integrity, and keeps commitments.
Professionalism-Accepts responsibility for own actions represents the company in a positive manner at all times, approaches people in a tactful manner.
Dependability-Always gets the job done and on time.
Reasoning Ability-Ability to apply common sense understanding to carry out instructions furnished in written, oral, and diagram form.
Certificates, Licenses, Registrations, Endorsements:
Valid California Class A Driver's License
Clean DMV Record
Current Medical Card
Hazardous Material Endorsement
ü  Tanker Endorsement
Education/Experience:
High School Graduate with at least 2 years of driving experience.