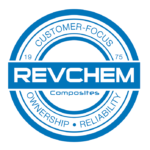 Website Revchem Composites
Composite Solutions... Delivered Daily
REPORTS TO: Purchasing Manager 
POSITION TYPE/EXPECTED HOURS OF WORK: Exempt, Monday-Friday.
SUMMARY/OBJECTIVE:  The Sales Support Manager is responsible for managing the Sales Support Department and providing support to the Sales team and customers from the quote process through final delivery. Provide exceptional customer assistance by working collaboratively with the sales, purchasing, shipping, and accounting teams to proactively resolve sales related customer issues in a timely manner. This position supervises a staff of four to six Sales Support Representatives in a fast paced B2B distribution company.
DUTIES/RESPONSIBILITIES:
Manage the incoming orders box to determine that orders are distributed evenly and speedy response time.
Manage virtual call center to ensure continuous phone coverage and speedy response time.
Track and broadcast Sales Support Calls and sales metrics daily.
Second touchpoint for troubleshooting help required by sales support and sales team
Review and score recorded Sales Support Representatives phone calls.
Weekly review of orders to identify low/high profitability.  Communicate findings to sales team and work with them to correct.   Report monthly findings/corrections to management – Responsible to "find" and add gross margin dollars to the bottom line.
Ad hoc reports for sales team & customers as needed.
Preapprove all RMA's for complete information and approvals.
Approve & invoice credit/debit memos.
Mentor customer service team.  Act as power user and trainer for all processes, software, and hardware.
Respond to customer quality survey requests for information.
Floater/ back-up to cover PTO days within customer service team.
Owns a small book of high-touch customers.
Project management of a "rock"- quarter-long project.
Other additional duties as needed.
CORE COMPETENCIES:
Customer Focus.  Seeks the win-win solutions for internal and external customers.
Ownership.  Owns role, responsibilities, wins, loses, mistakes, and communication.  Learns from mistakes.
Reliability. Honors commitments.  Adjusts expectations early if priorities change.
Managing change.  Ability to lead through transition.  Develops better, faster, or less expensive ways to do things.
Analytical thinking & Results Orientation.  Able to interpret data into actionable plans for improvement.
Ethics and Values: Models our culture and values every day.
Communication: Excellent verbal and written communication skills and very detail minded
EDUCATION/EXPERIENCE/EXPECTATIONS:
ERP, CRM, & VCC experience desired. Syspro experience a plus.
Two year degree
5 years B2B sales support/customer service or inside sales.
2 years supervisory experience.
Intermediate Microsoft Office skills.  Including Excel and Outlook.
Must be able to pass a pre-employment physical and drug screening.
SUPERVISORY RESPONSIBILITIES:
This position is responsible to manage five Sales Support Representative and pricing coordinator employees.
WORK ENVIRONMENT:
This position operates in a professional office environment. This role routinely uses standard office equipment such as computers, phones, photocopiers, filing cabinets and fax machines. Lifting up to 20lbs. Constant bending, sitting, stooping, reaching, typing and other office related work.
The work environment characteristics described here are representative of those an employee encounters while performing the essential functions of this job. Reasonable accommodations may be made to enable individuals with disabilities to perform the essential functions
TRAVEL REQUIRED:
Travel is not required as part of the core function of the position, however, occasional travel may be needed to meet customers and for training and team building.