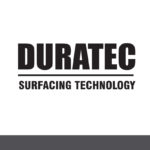 Website Dura Technologies
JOB DESCRIPTION:
This position requires a friendly disposition, excellent phone and interpersonal skills, rapid responsiveness, intermediate computer skills, ability to prioritize multiple tasks, and the ability to work quickly while maintaining quality and accuracy.  This position will represent the company in an outgoing and professional manner and may be the first point of contact and liaison between employees/customers and the Management Team. The position is responsible for managing and routing calls to the various departments. At times the work is highly confidential, challenging and will include preparing reports, proofreading, general communication, internal meeting preparation, and receiving/responding to phone and email communication.
ESSENTIAL FUNCTIONS:
Welcoming and answering all incoming calls and routing all calls to the appropriate parties.
Greeting visitors as they enter the Dura office.
Assist customers looking for the delivery of their order; in conjunction with the GM/Planning Manager
Strong communication skills – written, verbal, interpersonal
Ability to work with and maintain highly confidential information
Strong problem-solving and analytical skills
Assist and complete projects in a timely manner as assigned.
Use logical reasoning to arrive at solutions to work-related issues
Maintain self-control under workload pressures without exhibiting negative behavior
Establish and maintain effective internal and external working relationships by using strong interpersonal skills
Ability to get along with diverse personalities in a tactful, mature, professional and flexible manner
May need to assist in the warehouse and/or manufacturing departments
Other duties as assigned
Requirements & Experience:
Experience with heavy incoming phone volume and good interpersonal skills.
Deadline driven, results-oriented with initiative and a sense of urgency
Warm and friendly telephone presence.
Clear and upbeat personality.
Requires a strong knowledge of Microsoft Office (Outlook, Excel, Word, etc. )
Self-motivation to seek additional tasks and projects.
High school diploma required
Three + years Administrative Assistance experience preferred
PHYSICAL DEMANDS:
While performing the duties of this job the employee is routinely required to: sit, walk, talk, hear, stoop, kneel, crouch, twist, reach, stretch and use hands to; finger, handle, and feel. Employee must be able to lift and/or move up to 25 pounds. The vision requirements include; close visions, distance vision, peripheral vision, depth perception, and the ability to adjust focus. This position also requires the ability to work under deadlines.
The physical demands described here are representative of those that must be met by an employee to successfully perform the essential functions of this job. Reasonable accommodations may be made to enable individuals with disabilities to perform the essential functions.
WORK ENVIRONMENT:
Employee may occasionally be exposed to fumes, airborne particles and vibration. The noise level in the work environment is usually moderate.
The work environment characteristics described here are representative of those an employee encounters while performing the essential functions of this job. Reasonable accommodations may be made to enable individuals with disabilities to perform the essential functions.