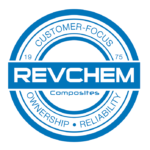 Website Revchem Composites
Composite Solutions... Delivered Daily
Responsibilities: 
Manages the overall direction, coordination, and evaluation of the Accounting/Finance, Operations. Carries out supervisory responsibilities in accordance with the company policies and applicable laws. Responsibilities include the following: 
Safeguard assets and assure accurate and timely recording of all transactions by implementing disciplines of internal audits, controls and checks across all departments

 

Manage the accuracy and productivity of day-to-day activities of accounts payable, cash disbursements, invoicing/billing, customer credits and collections, payroll, perpetual inventory integrity, fixed asset records, general & entity accounting, cost accounting.

 

Develop and maintain the Company's accounting policies, procedures and related documentation to include strong internal controls and ensure compliance with relevant accounting standards.

 

Develop, improve and issue timely monthly financial records for the CEO, President and CFO.

 

Assure financial plans are consistent with organizational goals

 

Provide financial analysis tools to evaluate company ventures or special projects, programs, capital expenditures, products costing, etc. when necessary

 

Assure that assets are not awkwardly encumbered with personal guarantees or unrealistic commitments

 

Work closely with Senior Management in the development and economic evaluation of various fringe benefit programs for employees and related sister companies.

 

Interface with outside CPAs, banks and lessors, casualty/liability insurance agent(s), credit card companies, and collection agencies

 

Provide a visionary and leadership implementation role on behalf of Finance/Accounting to all departments, creating a well-respected and sought after department goal

 

Report to the CFO in writing and verbally

 

Maintaining regulatory compliance with Federal, State and local authorities such as income taxes, payroll taxes, sales taxes, property taxes, fuel taxes and local tax requirements.

 

Perform monthly analysis of Actual vs Forecast / Budget for Profit & Loss, Inventory, Free Cash Flow

 

Research and explain all financial variances.

 

Leading month-end closing: prepare Journal Entries, validate reconciliation.

 

Lead, in conjunction with Department Managers, budget preparation, forecast (short term / long term)

 

Review reports to analyze projections of sales and profit against actual figures, budgeted expense and make recommendation for financial performance improvement

 

Make recommendation to improve the planning process as appropriate.

 

Estimates requirements for capital expenses.

 

Supports special projects as requested and perform ad hoc product/plant cost analysis to support the operations.

 

Customarily and regularly exercises discretion and independent judgment.

 

Other duties as assigned

 
Ability to read, analyze, and interpret general business periodicals, professional journals, technical procedures, or governmental regulations; ability to respond effectively to the most sensitive inquiries and complaints. Effective and persuasive presentation skills on controversial or complex topics to top management. 
Must be able to calculate figures and amounts for all bookkeeping, payroll, budgets, statistical analysis and probability statements. Controller must use the utmost discretion in all presentations/correspondence and communication for staff, Board of Directors and Executive Director. 
Job Type: Full-time 
Qualities of a successful person in this position: 
Ability to analyze situations accurately and take effective action

 

Ability to prioritize tasks effectively

 

Ability to work well under pressure

 

Trustworthy; strong personal integrity; emotional maturity

 

Demonstrates high level of accountability and ownership

 

Executes tasks with discipline and urgency

 

Organized with strong attention to detail and time management skills

 

High degree of initiative; self-starter

 

Complete assignments independently or with minimal supervision

 

Work productively and effectively when faced with time pressures, disruptions, or multiple responsibilities

 

Ability of completing multiple project assignments

 

Must have excellent communication skills

 
Experience: 
Relevant industry: 5 years

 

Accounting: 5 years

 
Education: 
Work Location: 
Benefits: 
Paid Time Off

 

Health insurance

 

Dental insurance

 

Vision insurance

 

401k Plan

 
This Job Is Ideal for Someone Who Is: 
Detail-oriented — would rather focus on the details of work than the bigger picture

 

Achievement-oriented — enjoys taking on challenges, even if they might fail

 

Dependable — more reliable than spontaneous