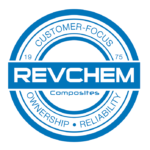 Website Revchem Composites
Composite Solutions... Delivered Daily
REPORTS TO: Warehouse Manager 
CLASSIFICATION: Non-exempt – Hourly 
POSITION TYPE/EXPECTED HOURS OF WORK: Full-time Monday – Friday, shift hours to be determined 
SUMMARY/OBJECTIVE: 
This position revolves around a warehouse environment and focuses on the loading and unloading of material by way of a forklift and pallet jack; building orders, loading trucks, and stocking of products. This position requires the employee to be self-motivated, organized, detail oriented and have the ability to lift at least 60lbs. This position is important to the overall success of the warehouse. Your high level of accuracy and productivity helps us ensure the right products get to the right place at the right time. This position is responsible for stocking products, loading totes for shipping, and order selection that ultimately gets in the hands of our customers. 
DUTIES/RESPONSIBILITIES: 
 Order Picking and Packing: Employee carefully picks product verifying correct product and quantity, emphasis on unit of measure i.e.; lbs., gallons, or yards. Orders are built carefully on pallets with large heavy material on the bottom and light material on the top. Hazardous material labels are to be placed correctly on boxes and hazardous materials are not mixed with non-hazardous. Records order pulls including Qty's and Lots/serial #'s. 
 Identify Defects: Identifies defective or damaged material before picking the order and loading onto the truck. Communicates defects, damage, missing product, or other discrepancies to shift supervisor promptly 
 Loading of Trucks: Properly loads trucks using route manifest supplied by supervisor, Records order pulls including Qty's and Lots/serial #'s. 
 Forklift Driver: Drive forklift to move cargo and pallets and load trucks. 
 Checks inbound receiving for accuracy, records receipts including Lots, Serials #'s. Puts stock away at designated locations. 
 Product Rotation: Uses first in first out (FIFO) when stocking and pulling merchandise. Picks oldest lot number first and notifies supervisor of expired material immediately. Check for valid bin locations when pulling or stocking merchandise. 
 Maintaining Aisles: Properly maintains aisles by removing all debris (shrink wrap, pallets, banding, etc.) from locations and walkways. Product in assigned aisles is kept in a neat, clean and organized manner matching assigned bin locations. 
 Cycle Counting: Cycle counts merchandise weekly to ensure accurate inventory levels and bin locations. 
 Slit Material: Use slitting tools 
 Any other duties assigned as needed. 
CORE COMPETENCIES: 
 Commitment: Strives to exceed expectations of company and customers. 
 Team Player: Works well with others in a fast paced and diverse environment. Supports management goals through personal commitment and dedication. 
 Strategic Achiever: Focused and dedicated to pursuing excellence. Consistently adapts processes and procedures to achieve the best results. 
 Ethics and Values: Models our culture and values every day. 
 Communication: Excellent verbal and written communication skills and very detail minded 
 Ability to function effectively in a multi-functional environment 
EDUCATION/EXPERIENCE: 
* Must be able to match numbers quickly and accurately 
* Take pride in delivering excellent customer service 
* Available to work a flexible schedule 
* Thrive in a busy, fast-paced warehouse environment 
* Ability to work closely with others in a team environment 
* Basic computer skills 
* 1+ years' experience in shipping/receiving, warehouse stocking or related functions 
* Forklift Certification-Required * Intermediate computer skills * HS graduate required * Must be able to pass a pre-employment physical and drug screening 
SUPERVISORY RESPONSIBILITIES: 
This job has no supervisory responsibilities. 
PHYSICAL DEMANDS: 
While performing the duties of this job the employee is routinely required to: sit, walk, talk, hear, stoop, kneel, crouch, twist, reach, stretch and use hands to; finger, handle, and feel. Employee must be able to lift and/or move up to 60 pounds. The vision requirements include: close visions, distance vision, peripheral vision, depth perception, and the ability to adjust focus. This position also requires the ability to work under deadlines. 3 
The physical demands described here are representative of those that must be met by an employee to successfully perform the essential functions of this job. Reasonable accommodations may be made to enable individuals with disabilities to perform the essential functions. 
WORK ENVIRONMENT: 
While performing the duties of this job, the employee is regularly exposed to outside weather conditions which includes; heat, humidity, cold, and wet. The employee is occasionally exposed to; fumes or airborne particles and vibration. The noise level in the work environment is usually moderate. 
The work environment characteristics described here are representative of those an employee encounters while performing the essential functions of this job. Reasonable accommodations may be made to enable individuals with disabilities to perform the essential functions. 
TRAVEL REQUIRED: 
No travel is required. 
TIME AND ATTENDANCE: 
This position requires punctuality and consistent attendance.