USE PROMO CODE: 201806 WHEN YOU PLACE YOUR NEXT ORDER OF DURATEC VE PRIMER & RECEIVE A *FREE WET FILM MIL GAUGE!
*VALID THROUGH 03/25/18. ONLY REDEEMABLE WITH ORDERS TOTALING OVER $150.00
Place your orders by Phone: 800-281-4975 or Email: Orders@revchem.com or Fax: 909-877-8475 today! *For eligibility, you must mention promo code "201805" when placing your order of Duratec Vinyl Ester Primer. Order total must be over $150 and include Duratec Vinyl Ester Primer to receive a FREE Wet Film Gauge. Standard terms and conditions apply. www.revchem.com/terms Promotion runs from March 12th through March 25th.
201806 Request for more information.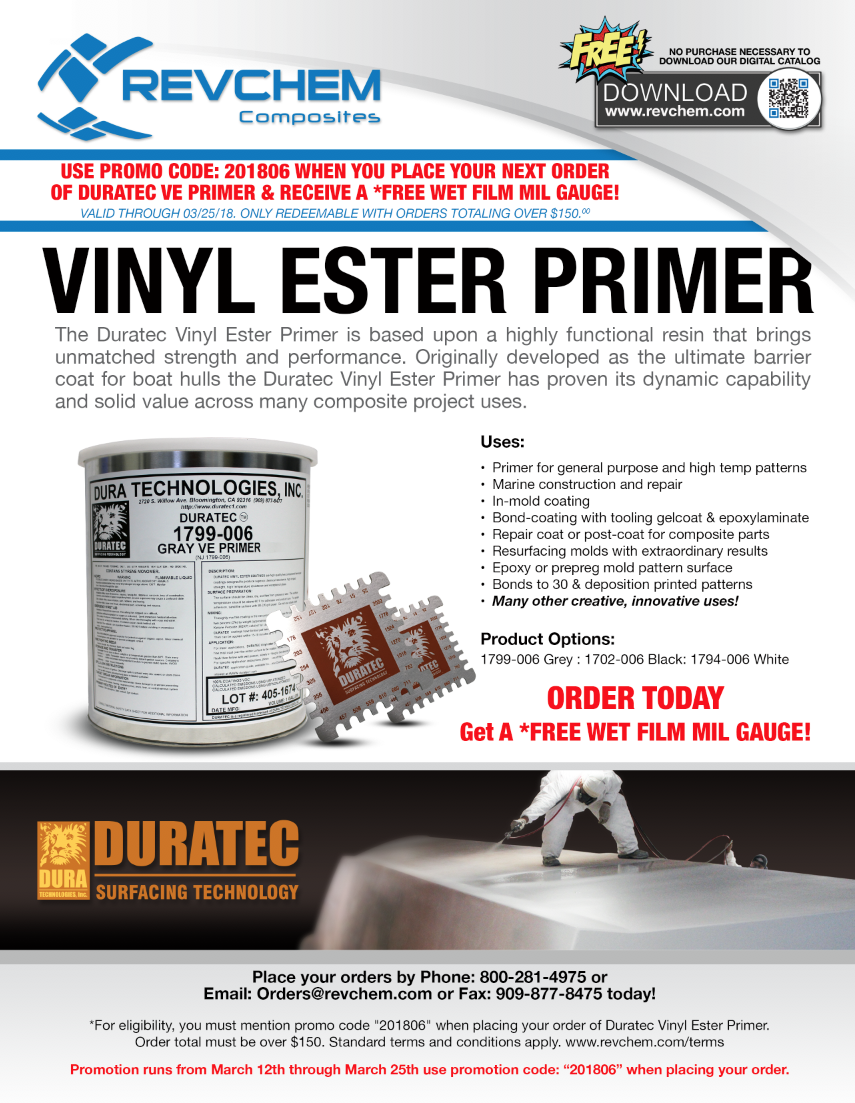 DOWNLOAD THE REVCHEM COMPOSITES CATALOG TODAY!
No purchase necessary to download the digital PDF catalog. Use the advanced search features which are built into Acrobat. Download and save on any mobile device or computer for easy reference. Search the entire catalog by keyword, stock code, or vendor!