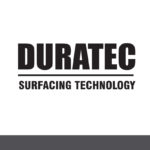 Website Dura Technologies, Inc.
Dura Technologies is looking for a Production Planner to join our team!  This is a multi-faceted role responsible for accurate and timely material management of raw materials and component parts, scheduling production, and ensuring accurate and on-time shipment to customers.  Will oversee daily and weekly production schedules, manage supply chain efficiency and monitor the supply chain and processes through the complete production cycle.  A key and strategic role of this position will be to maximize customer service and production efficiencies through effective management of the production procurement of raw materials management process, while ultimately purchasing materials at the lowest total delivered cost possible.  Responsible for converting customer requirements into a manufacturing production schedule while considering inventory levels, lead times, and constraints to ensure 100% on-time delivery.  Manage the warehouse/production team.
Responsibilities & Key Performance Measurements include the following:
Manage outbound shipments through accurate preparation of supporting documentation in compliance with the applicable laws and customer requirements
Adhere to all safety-based activities and training to maintain compliance with Company, state, local and federal regulations
Actively participate in our Safety Committee and/or programs
May require the use of safety equipment including but not limited to: eye safety glasses, gowning, masks, safety vests, and any other required PPE
Coordinating return of goods
Management of personnel to track inventory cycle counts and ability to determine root cause(s) to inventory variances, process RMA's and Credits, audit and confirm the accuracy of invoices
Manage and eliminate inventory waste from expired materials, spoilage, and adjustments
Reviews and takes appropriate action to work to minimize spoilage exposure associated with raw materials
Ensure supplier delivery commitments and specifications are met
Ensure accuracy of required documents from suppliers: packing slip, BOL's, COA's, SDS's, etc.
Process PO's, obtain confirmations, match packing slip to purchase orders, close PO's
Create manufacturing schedules that maximize efficiency and productivity to meet customer requirements and internal cost and efficiency metrics
Review and analyze schedule progress, performance and identify supply chain constraints, capacity to understand production impacts
Ability to understand our process and machine capabilities to maximize scheduling, productivity efficiencies and reduce change overs
Updates KPI's and SQDC boards; periodic planning reports, etc.
Forecast, identify and resolve material issues, such as shortages, anomalies by partnering with suppliers, expediting necessary components to maintain the production demands
Plans and schedules raw material workflow for each department and operation according to previously established manufacturing sequences and lead times
Revise production schedules when required due to design changes, labor or material shortages, backlogs, or other production interruptions
Prepare and distribute master production schedule, batch/tint tickets, in proper sequence, to meet production and delivery goals as well as customers' requirements and level-loading
Analyze material requirements and initiate appropriate vendor material release schedules
Continuously monitor ongoing material requirements versus availability, supplier delivery to schedule, net changes and material rejection or loss
Involved in the continuous improvement projects and 5S related performance teams
Develop, review, and update inventory standards, ordering rules, vendor information and lead times to most efficiently order and manage inventory, while maintaining uninterrupted supply of material
Develop Capacity Sheets that include production totals, scheduling accuracy, inventory ratio, shift structure and planned downtime based on customer demand
Minimum Qualifications:
Experience managing warehouse and/or manufacturing personnel
Ability to prioritize and multitask
Excellent written and verbal communication skills
Strong analytical skills and ability to problem solve to the root level
Minimum of 2 years of scheduling/purchasing experience
Follow Standard Operating Procedures to ensure proper execution of scheduling and capacity planning
Associates Degree or higher
Competency in basic math skills and units of measure
Good interpersonal, organizational and communication skills
Preferred Qualifications:
Understanding of 5S and Lean Concepts and Practices
Some College experience
Bi-lingual (Spanish) skills
Warehouse Experience is a plus
Familiar with ERP Systems
Knowledge of scheduling and capacity planning tools
Knowledge of Kanban Systems, JIT, FIFO, Level loading, value stream
Benefits:
401(k), Paid time off, Dental, Health, Vision and Life insurance
This description reflects general details to describe the primary functions of this job, level of knowledge and skills typically required, and should not be considered to be all-inclusive listings of work requirements
PHYSICAL DEMANDS:
While performing the duties of this job the employee is routinely required to: sit, walk, talk, hear, stoop, kneel, crouch, twist, reach, stretch and use hands to; finger, handle, and feel. Employee must be able to lift and/or move up to 60 pounds. The vision requirements include: close visions, distance vision, peripheral vision, depth perception, and the ability to adjust focus. This position also requires the ability to work under deadlines.
The physical demands described here are representative of those that must be met by an employee to successfully perform the essential functions of this job. Reasonable accommodations may be made to enable individuals with disabilities to perform the essential functions.
WORK ENVIRONMENT:
While performing the duties of this job, the employee is regularly exposed to outside weather conditions which includes; heat, humidity, cold, and wet. The employee is occasionally exposed to; fumes or airborne particles and vibration. The noise level in the work environment is usually moderate.
The work environment characteristics described here are representative of those an employee encounters while performing the essential functions of this job. Reasonable accommodations may be made to enable individuals with disabilities to perform the essential functions.
TRAVEL REQUIRED:
No travel is required.
TIME AND ATTENDANCE:
This position requires punctuality and consistent attendance.